We provide our clients custom closets that are tailored to their specific needs. Every design is specific to our client's wants and needs to maximize the space they have available for storage and hanging items. The options are limitless to create your dream closet.
Whether its for a door to the Master Bathroom, the Closet or anywhere else in your house, a barn door completes the look for wherever you want it in you house. We provide, our clients, with both painted doors and stained doors to fit any design of the home.
Are you looking for blinds, shades, or shutters? We work with the top brands in the business to give you the best options for your home including Hunter Douglas.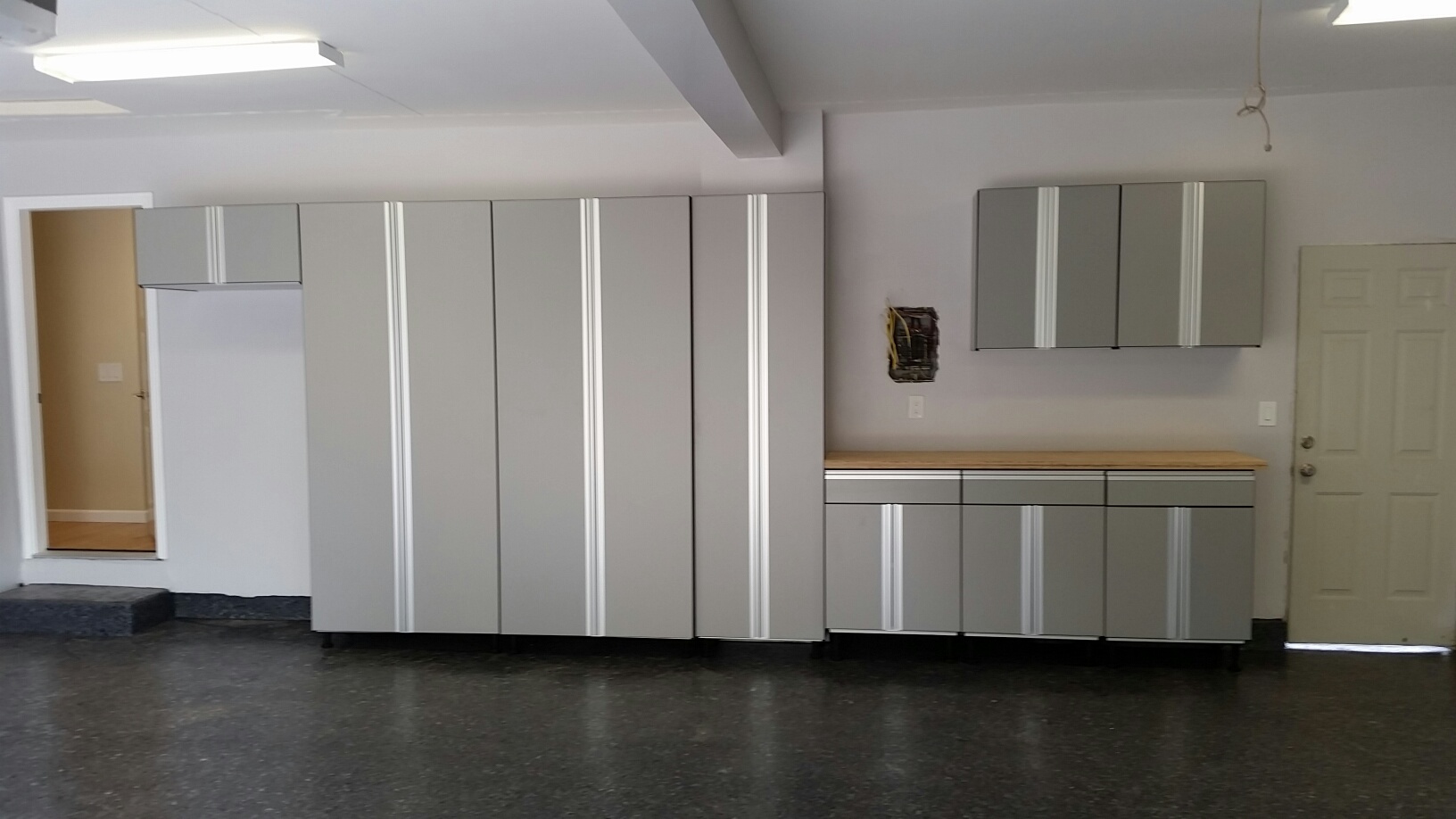 Need some extra space to store some holiday items, kids toys or tools? Whether its just to store items or have storage and a work space to work on the car. We design the space the way you want it. We can create the perfect layout to meet all of your needs.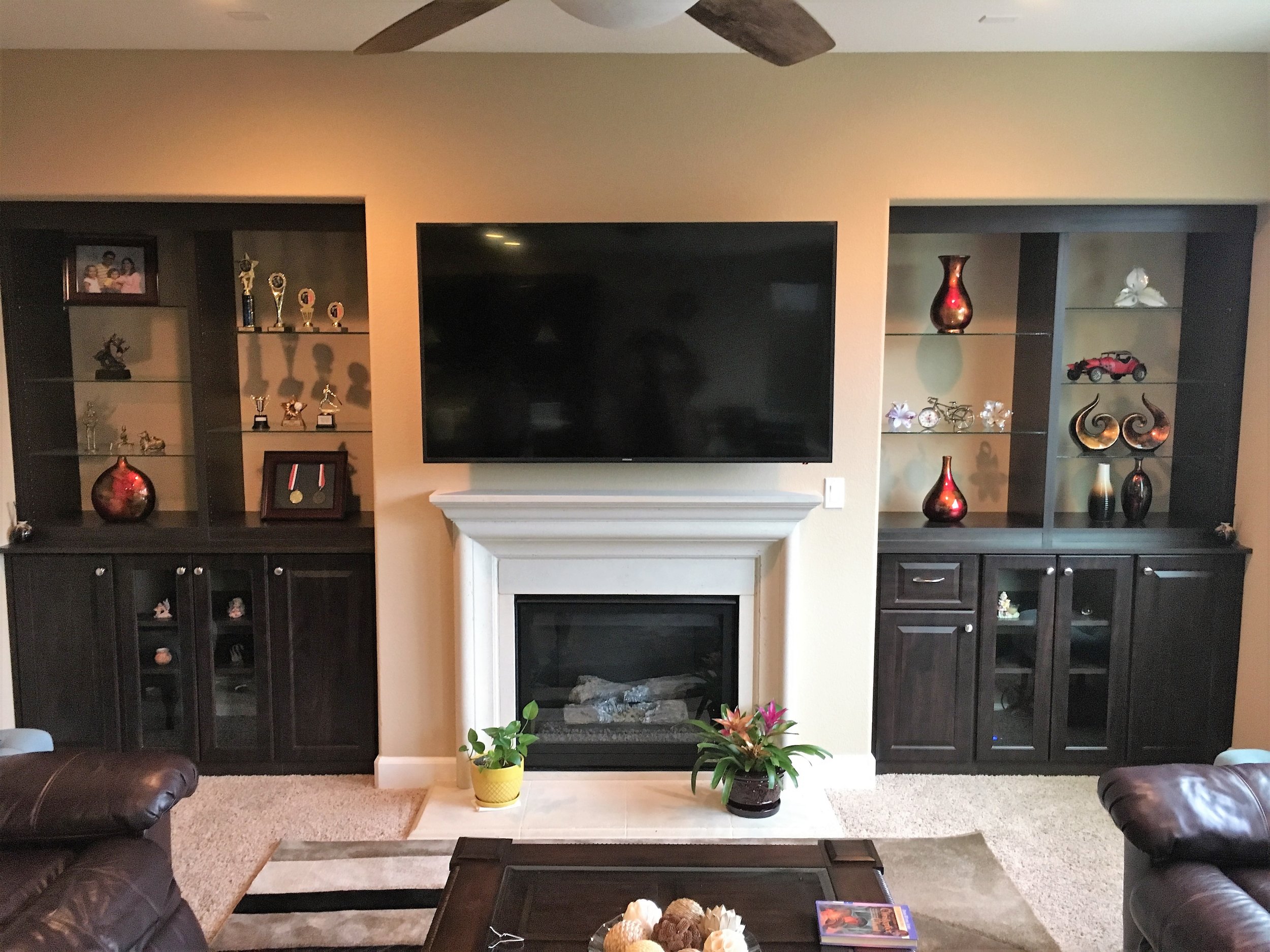 Whether its for hiding cords, displaying awards or having all your equipment stored away, an entertainment center is the perfect item to complete the room. Whatever the occasion calls for, we will create perfect Entertainment Center.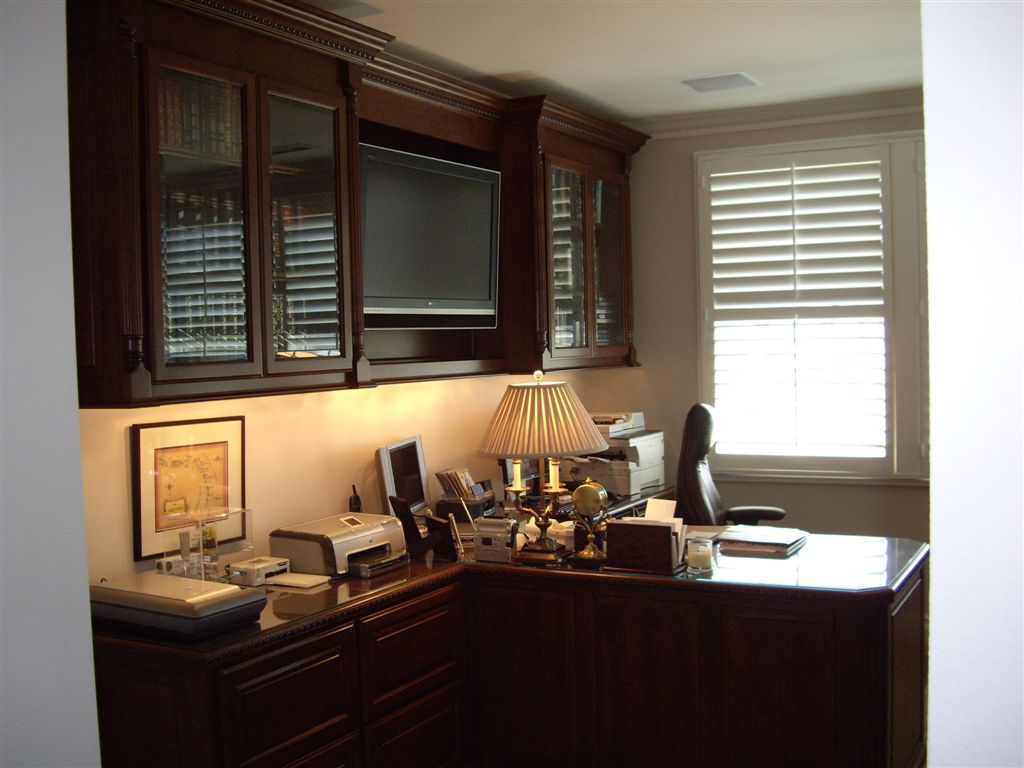 Turn any regular home office into a space that is fit for a Fortune 500 CEO. Whatever your work space needs, we will design it to be most convenient and efficient for you.